About Doc Martin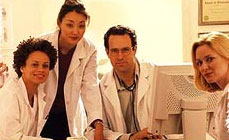 Dr. George M. Martin is American Board Certified in both dermatology and internal medicine. His undergraduate education was at the University of Pennsylvania in 1976. Dr. Martin received his medical degree from the Temple School of Medicine in 1982. He completed his medical residency at the Medical College of Pennsylvania in 1985 and completed his dermatology residency at UCLA in 1988.
Dr. Martin has published numerous medical and scientific journals. His research papers have been presented at various international meetings. Dr. Martin was elected into the Alpha Omega Alpha Medical Honor Society.
Dr. George Martin established his dermatology practice on Maui in 1989. This practitioner has successfully treated over 10,000 patients in the last seven years. His areas of expertise include laser surgery, skin cancer and reconstructive surgery, as well as, general dermatology.